Resources
---
Thank you for your support for
the Desiree Alliance 2013 Conference!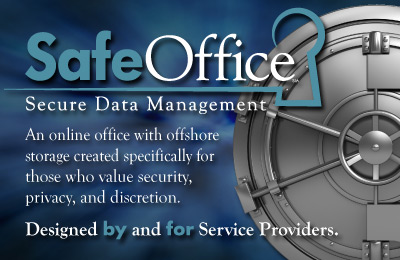 ---
If you would like to link to us, please feel free to place one of our banners on your site by right-clicking on a banner below and saving to your computer. Please link it to http://www.desireealliance.org. Then send your banner and/or url to us at: webmaster@desireealliance.org
You can navigate our resources using the links above.
---
Sex Workers Internet Radio Lounge
First Amendment and Adult Entertainment Law
Adultxxxsale Desiree folks get 20% off! Use promo code: 20off
Hot Tubs!
We deliver hot tubs and spas to last a lifetime along with superior customer service.
Home Tanning Bed Manufacturer direct home tanning beds.
Model Decriminalization Legislation (from PENET)
PENET Editor's Note: This was proposed legislation, not yet adopted in South Australia. This is submitted as model legislation which decriminalizes and regulates the industry. In Australia there is a precedent for this legislation. For example, The Prostitution ACT of 1992 (currently in effect) from the Australian Capital Territories contains some of these provisions, but is not a complete model for decriminalization. Please note that a number of the regulations below contradict some sex workers' rights agendas. These are explained in the editor's notes linked to this text [on PENET].
BAYSWAN
BAYSWAN, Bay Area Sex Worker Advocacy Network, is a collaborative project providing information for sex workers and about diverse sex industries. BAYSWAN links individuals to resources provided by sex workers' and other rights based organizations. BAYSWAN organizes to improve working conditions, increase safety and services for workers, and to eliminate discrimination on behalf of individuals working within both legal and criminalized adult entertainment industries.
Best Practices Policy Project
The Best Practices Policy Project is an organization dedicated to creating excellence amongst organizations and advocates working with sex workers in the United States. We produce materials for policy environments, address research and academic concerns and provide NGOs with technical assistance. Everything that we do is guided by principles that protect the rights of people who engage in commercial sex in all its forms.
Network of Sex Work Projects
In 1991 an informal alliance of sex workers and organizations that provide services to sex workers formed as the Network of Sex Work Projects. NSWP is a legally constituted international organisation for promoting sex workers' health and human rights. With member organizations in more than 40 countries, the Network develops partnerships with technical support agencies to work on independently-financed projects. This site is full of resources, articles, etc.
http://www.nswp.org
Prostitutes' Education Network
The Prostitutes' Education Network is an information service about legislative and cultural issues as they effect prostitutes and other sex workers. The service is comprised of information for sex workers and activists/educators who study issues of decriminalization, human rights in the context of prostitution, violence against prostitutes and women, sex workers and pornography, as well as current trends in legislation and social policy in the U.S. and internationally.
Sex Work Matters
The Sex Work Matters project is organized by colleagues of New School University and the City University of New York, and aims to provide a forum for dialogue among scholars, activists and analysts involved in issues surrounding sex work. The centerpiece of this project is a conference planned for March 30, 2006.
http://sexworkmatters.net
Sex Workers' Outreach Project
Sex Workers Outreach Project USA (SWOP) focuses on improving the lives of sex industry workers by promoting safety, dignity and diversity in sex work and fosters an environment that affirms individual choices and occupational rights.
http://www.swop-usa.org
The Sex Workers Project
Created in December 2001, the Sex Workers Project is the first program in New York City and in the country to focus on the provision of legal services, legal training, documentation, and policy advocacy for sex workers. Using a harm reduction and human rights model, the SWP protects the rights and safety of sex workers who by choice, circumstance, or coercion remain in the industry.
http://www.sexworkersproject.org
$pread Magazine
$pread is a unique new magazine by and for sex workers of all genders, sexualities, and backgrounds, and their allies across the globe. Including writing by professionals in all areas of the sex industry, with a focus on personal experiences and political insights, the magazine aims to provide a forum for marginalized voices and a sense of community and support among sex workers, as well as a balanced and honest view of the sex industry. $pread will also contain practical information, news, and resources relevant to those working in the sex industry. Through this publication the editors hope to confront the various stigmas surrounding sex work, to raise awareness of the legal and political issues affecting sex workers and to encourage support for the improvement of working conditions and workers' rights for all sex professionals.
http://www.spreadmagazine.org/